G110 Grow Light for Green Wall
Three sets of green walls were built in a mobile phone sales reception office in Singapore. Each set of green wall, measuring 2.7 meters width by 2.4 meters height were installed in between the white boards. Generally, plants consist of epiphytes, succulents,  cacti and tropical spices.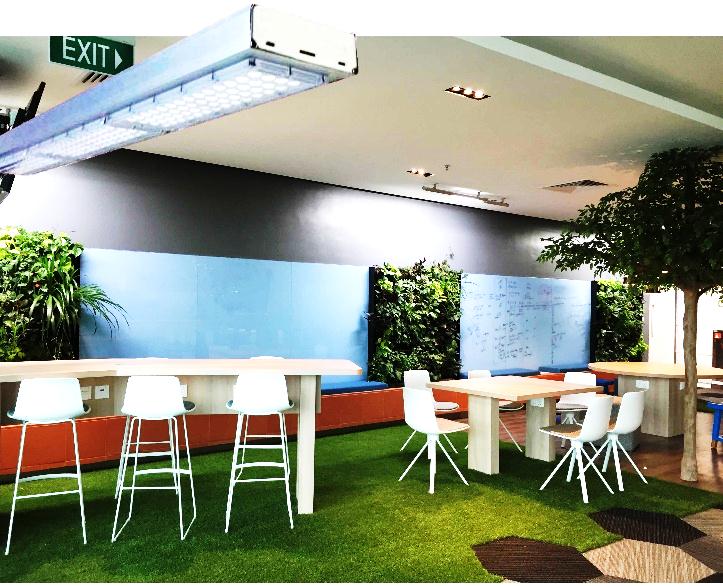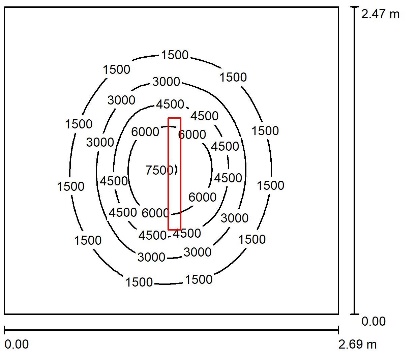 NOVETE® 120W G110 linear grow lights fitted with "T" mounting brackets were proposed and installed on the drop-down ceiling at distance of 2.1 meters from the green wall. The 6000K color temperature provides photon-base of 58.9 PAR watts or 268.4 µmol/s luminous efficacy. The radiant flux of the green wall is exhibited on left.