Lightup Pool with Immersive Luminaire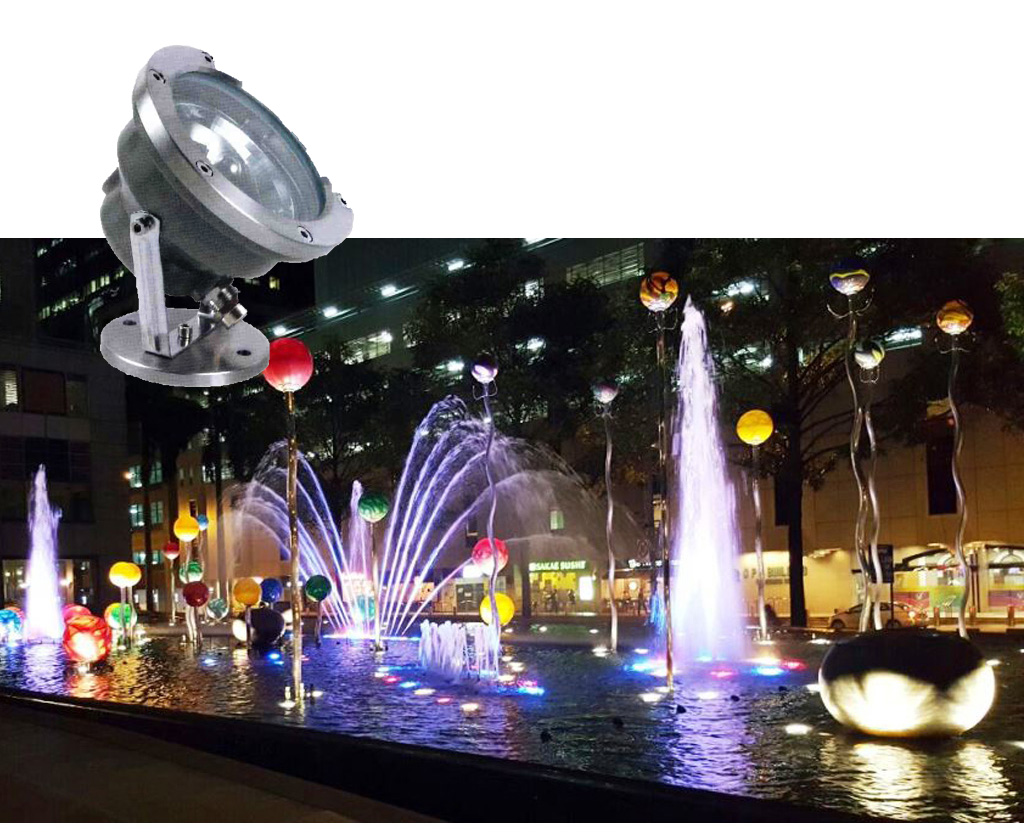 Outline
This is an outdoor fountain pool located in front of a commercial building within the financial center of Singapore. The pool is filled with 18 inches depth of fresh water that 165 units of traditional underwater light fitted with 300W PAR56 halogen lamps were immersed into the base of the pool. The underwater light fittings were electronically controlled by simple timer actuators thereby provided a nighttime aesthetics scene in front of the building.
Tasks
Due to the technical limitation of halogen lamps, the owner decided to use LED luminaires to replace the traditional underwater light fittings to provide multiple color scene of the fountain pool and substantially reduce the cost of maintenance and power consumption.
Solutions

165 units of 12W FD4300S submersible LED luminaires were assembled and installed in the fountain pool for replacement of the existing traditional underwater lightings. Color of LED luminaires were customized to warm white (58%), red (15%), blue (15%), and yellow (12%).

For the purposes of this project, the following services were provided, which include

·         Neoprene wires were provided for replacement of the existing electrical cables;

·         Furring materials were provided to maintain the light emission window that immersed 5~6 inches below the water surface;

·         Waterproof junction boxes were provided to house the remote electronic gears of the LED luminaires;

·         Supply and install new control panel for replacement of the existing one;

·         Connect all LED luminaires to the existing timer actuators.